2022 Student's Graduation
15 Nov 2022
Last Wednesday evening we held a graduation dinner for all our graduating students for this year.  Everyone had an awesome night.  It was great to celebrate both the centre's success for this year and our student's well earned achievements.
We had 12 students successfully complete their studies this year: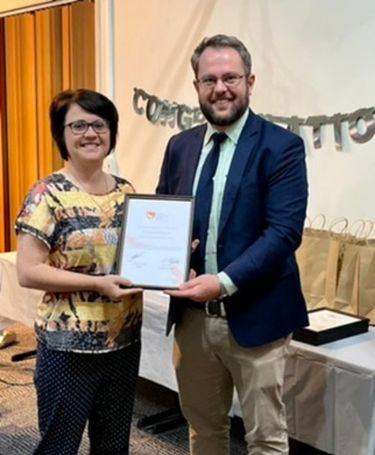 Rebecca Hagan - Bachelor of Arts (Archaeology)
Lucy McGilvray - Bachelor of Agriculture/Bachelor of Business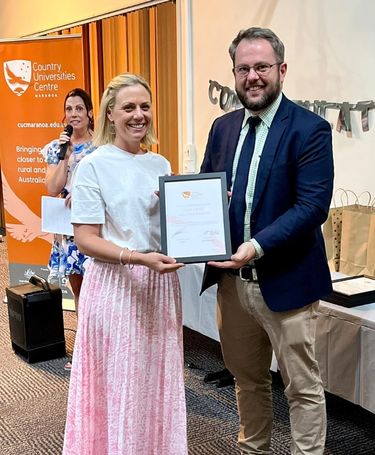 Kate Ferrier - Bachelor of Nursing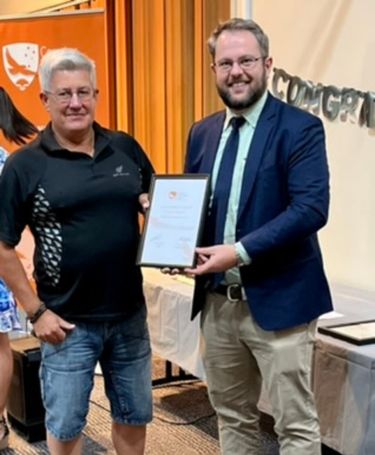 Wayne Bryant - Diploma of Leadership and Management/Certificate IV in Training and Assessment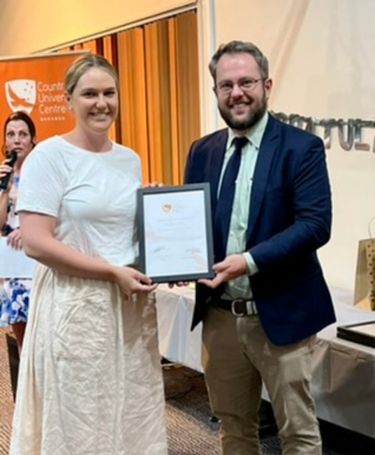 Emily Miles - Bachelor of Agribusiness
Krystal Peatling – Diploma in Graphic Design
Emily Templar – Certificate III in Early Childhood Education and Care
Claire Ewer – Bachelor of Nursing/Midwifery
Emily Miles – Bachelor of Agribusiness
Grace Gibbs – Bachelor of Education (Primary)
Eugenie Hearn – Bachelor of Laws (Honours)
Tracey Ferguson – Graduate Diploma in Business (Research) (Accountancy)
Ashlee Denmeade – Bachelor of Medical Radiation Science (Honours) (Diagnostic Radiography)
Congratulations to all our successful graduates and we wish you the best of luck in all your future endeavours.