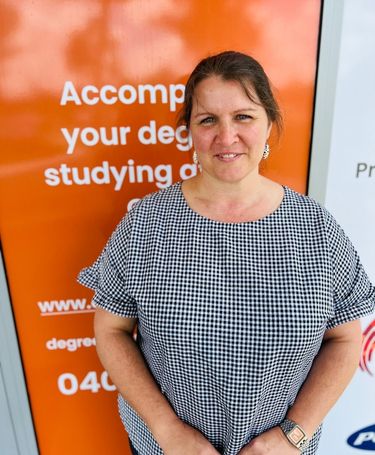 Jess Wild
Centre Manager
As a mature age student, Jess understands the pressures of juggling studies with raising a family, work and remote learning. It is invaluable to be able to study in an environment that's conducive to learning, with first class resources easily accessible, right here in Roma.
Jess and her family have had the privilege of living, working and studying across much of regional Queensland. She understands the challenges distance brings, and also the benefits of being part of a community.
"I am passionate about enabling access to learning opportunities. I look forward to meeting students, engaging with community and building industry links to increase education opportunities within the region."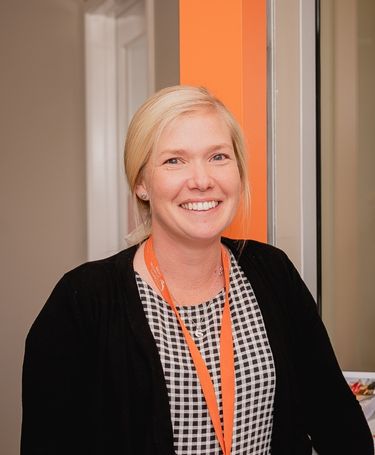 Katherine Ballon
Learning Skills Advisor
Kat was born and grew up in Roma, moving away for six years to complete her Secondary Schooling and Bachelor of Exercise Science and Graduate Diploma in Early Childhood Education. Having returned to assist in running her family cattle property and now raising a young family, Kat is passionate about supporting students to achieve their learning goals whilst remaining in Roma.
With the experience studying on campus, as well as remotely online and on placement in rural areas, Kat can appreciate the benefits and challenges these study modes can present for rural students. Her experiences of different study journeys enables her to support students who face these obstacles to reach their learning goals.
"I look forward to meeting and working with the students to help develop their academic skills, maintain their wellbeing, and continue to build the wonderful and inclusive learning community here at CUC Maranoa."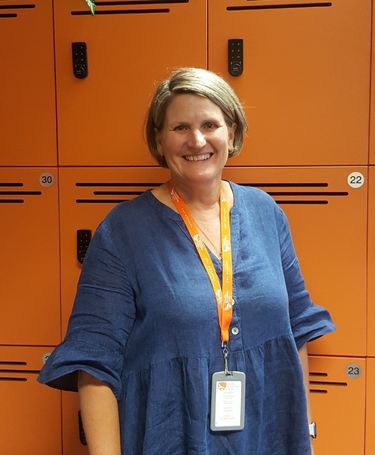 Glenys Hughes
Learning Skills Advisor
Glenys graduated with a Diploma of Teaching (Secondary) and a Bachelor of Education before teaching in secondary schools in Brisbane, on the Sunshine Coast and in Western Queensland. Making Roma her home 25 years ago, she taught at St John's School prior to being full time self employed as business manager in her family business for the past 11 years.
Glenys has two children of her own engaged in tertiary studies, and is familiar with the requirements and pressures of juggling study, prac, work and family life.
"I am excited to be working in the positive learning environment that CUC Maranoa offers. I look forward to assisting students with their learning and am thrilled to be able to help them achieve their study and career goals while living at home."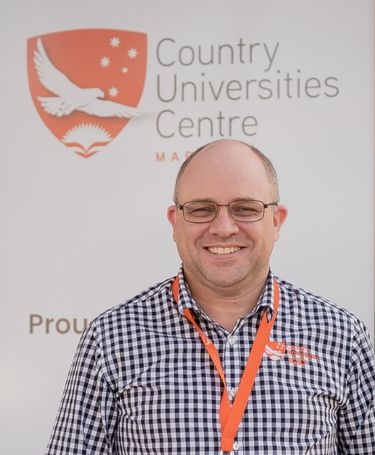 Danny Tucker
Centre Support Officer
Danny was also born in Roma and has lived in Roma all his life. Danny got an Electronics Technician apprenticeship straight out of school and then spent 25 years in the IT industry working for a local company.
As a former apprentice and having helped many other local apprentices and trainees through their TAFE training, Danny appreciates having a place like CUC Maranoa for those who live in remote communities to have access to the resources the CUC provides for their studies.
"I hope to be able to assist those students who come here and make the CUC have a welcoming and comfortable atmosphere for all that step through our front doors."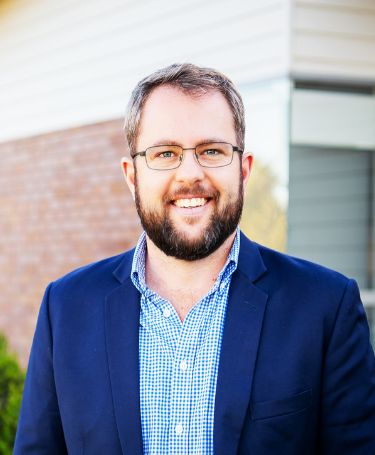 Cameron O'Neil
Chair
Cameron has lived and worked across Western and South Western Queensland for the past 15 years.  He has a Bachelor Degree in Animal Studies from the University of Queensland.
As a local Councillor, Cameron has seen first-hand the importance of diversification and equity of access to education in rural, regional and remote Queensland, enabling people to have a real choice about where and how they study.
"CUC Maranoa is a game-changer for keeping our youth in our communities while also giving anyone, of any age, the opportunity to further their studies from the place they call home in a professional, purpose fit and technology-advanced Country Universities Centre".
"This is an exciting initiative for our region, and I am honoured to be playing a role in making it a reality."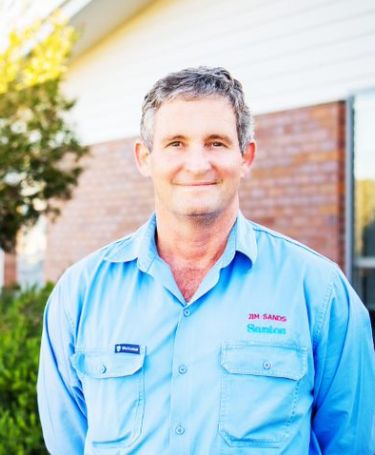 Jim Sands
Non-Executive Director
Jim has 25yrs in Agricultural Education; firstly as a Lecturer in Soil and Water Management at UGQ Gatton Campus for 19 years, and then as Campus Manager and Director of Internal Training for AACC Emerald Campus for 6 years.
Educationally, Jim has a Bachelor (Hons) in Applied Science - Rural Technology along with a PhD in Rural and Natural Systems Management. For the last 8 years, Jim has been based in Roma with Santos managing Agricultural based operations for the GLNG project.
"My vision for the CUC Maranoa project is to provide assistance and support to students studying tertiary courses remotely in the Maranoa. This increases the options for residents to upgrade qualifications and improves their chances of the completion success of their course."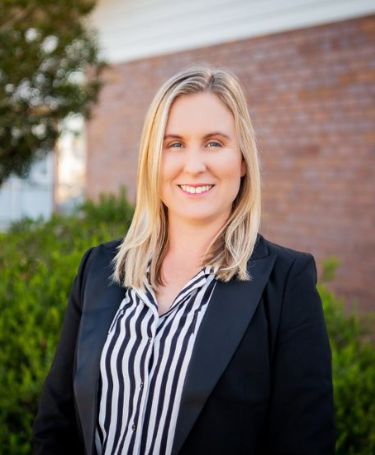 Camille Johnson
Non-Executive Director
Camille has proudly lived in the Maranoa region her whole life.  As well as having completed a Diploma of Management, Post Graduate Certificate in Business and a Certificate IV in Career Development, Camille has over ten years of board experience within not for profit sector and nineteen years within the vocational education and training sector.
Camille's vision for CUC Maranoa is that it will offer the opportunity for people in the Maranoa to pursue higher education through providing the support for students to develop the skills and knowledge needed locally for the future sustainability of the region.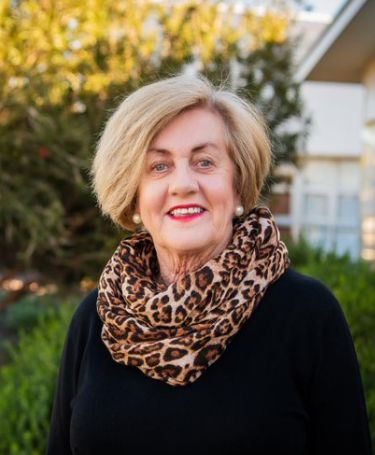 Donaugh Shirley
Non-Executive Director
Donaugh was born and raised on a property in South-East Queensland, attending All Hallows School and Griffith University, where she graduated as a teacher in 1977.  Much to her surprise, she was transferred to North-West Queensland, which provided the pathway for her passion, into rural and regional education.  Teaching in Mount Isa, Cloncurry, and then Taroom, where she became a school principal, provided Donaugh with a wealth of experience around rural education.  In her roles as the Foundation principal of Mary McKillop Highfields and principal of St John's Roma, Donaugh has supported students, staff and the wider community in their acquisition and pathways to quality rural education.
Donaugh is married to Derek Shirley, together they have proudly guided their four children through their education, and are now devoting their time to their areas of love & interest.
"My belief is that all students, no matter what background, gender or age have the right to quality education.  I see CUC Maranoa as a launchpad for many in our region to realise their full potential through education"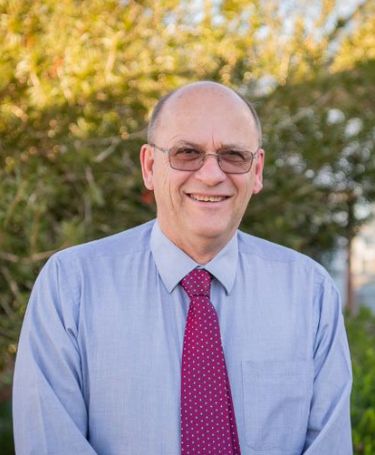 Ross Penrose
Non Executive Director
Ross is a local to the Maranoa district having grown up in Wallumbilla. After proudly attending Wallumbilla State School and Roma State High, Ross then attained a Bachelor of Applied Science (Physics) and a Diploma in Teaching.
Ross's teaching career began at Emerald State High School then at St Marys in Ipswich, followed by St John's School in Roma, where he still enjoys having a powerful impact on the students he teaches today.
"I have always had a strong connection with rural education and have seen a large number of my students attend university. Some students cope well with the adjustment to city life but some struggle with the transition. It is for this reason that I am very passionate about the CUC Maranoa and what it will offer for the students in the district."
"I believe it is so important for a community to retain some of the young adults that normally leave the district to continue their studies. They have so much to contribute to society and our region will be much better for it."
"The CUC Maranoa will also provide valuable support for those people who have already committed to residing in the district and wish to continue studying. I am confident the CUC Maranoa will be a great asset for our community."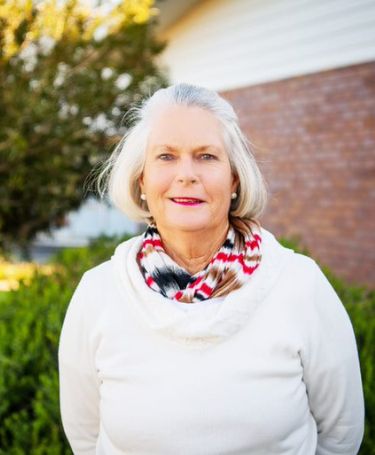 Judy Harland
Non-Executive Director
In 1973 Judy completed her Bachelor of Arts at the University of Queensland, followed by her Diploma of Education.  Between 1975 -1979 Judy enjoyed being a Secondary Teacher at Injune State School.  After this, Judy taught at Roma State School, and then between 1988 -1997, Judy was a Senior Secondary/Principal Teacher at the College of the South West.  Following her extensive years as a Secondary teacher, Judy became the Director of Southern Queensland Institute of TAFE – Roma College.
"CUC Maranoa will provide an infrastructure base to support students in independent lifelong learning. In partnership with Universities, CUC Maranoa will offer rural-based students accessible, flexible learning opportunities which have a greater reliance on information technology."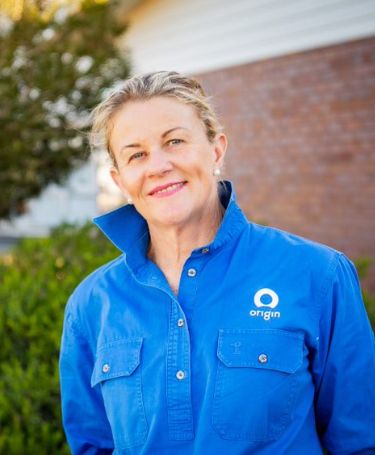 Maxine Thomas
Non-Executive Director
Max is a proud 5th generation Roma local being born, raised, and educated in the region.  Max has an extensive list of educational achievements including a Bachelor of Ed ( Early Childhood), a Diploma of Agriculture, a Graduate Diploma of Agribusiness Management, and a Diploma of Training Systems ( TAFE QLD).
After 21 years in the education and training fields, Max now works for Origin as a Stakeholder Liaison, and more recently as Origin's Early Talent Pipeline Student Chair.  Max has three wonderful children who are her best friends and six truly amazing grandchildren who are already on their way to becoming remarkable Australians!
Max is passionate about regional Queensland, its people, opportunities, and its livability, along with her role with Origin and how the CSG Industry is working hard to enhance the sustainability and liveability of the region.
"As a long-term local I am delighted to be on The Foundation Board of the CUC Maranoa. The CUC Maranoa will help to 'bridge the gap' for local residents completing tertiary studies through equity of access to services that urban students take for granted."
"With the support offered by CUC Maranoa, we'll have an increased opportunity to fill professional vacancies through local hire, continuing our investment in the growth, wellbeing, and health of the local economy."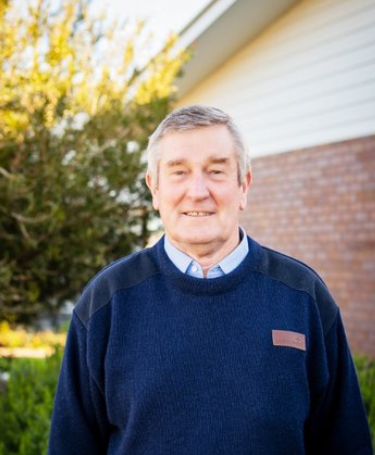 Bill Sheehan
Non-Executive Director
Bill hails from Roma and has a diverse background in agriculture, agri-politics, and accounting.  In 1972 Bill completed his Commerce Degree study at UQ.  Bill then qualified as a Chartered Accountant in 1976 and spent five years with Coopers & Lybrand in Brisbane, Sydney, and Townsville.
Bill spent 18 months in practice with Statham Cheesman in Roma before embarking on twenty-five years developing his own broadacre livestock enterprises at Injune in Central Qld, and Dirranbandi in Southern Qld.  Proudly, Bill has held senior executive positions in Queensland agri-politics including  Maranoa Graziers President in 1990/91 and a United Graziers Association Councillor from 1987 to 1991, prior to the formation of Agforce.
He rejoined Statham Cheesman in 1995 and is now a managing partner. Other important accomplishments include being a member of the ICAA Qld Regional Council from 1998 to 2012 with being the 2010 Qld State Chairman, chairing the National ICAA Regional Australia Advisory Committee from 2004 to 2013,   and was a member of the Federal Government's Agricultural Finance Forum from 1998 to 2013.
In 2013 he was a member of the ICAA/NZ Council Working Group during the successful merger discussions with the New Zealand Institute of Chartered Accountants.